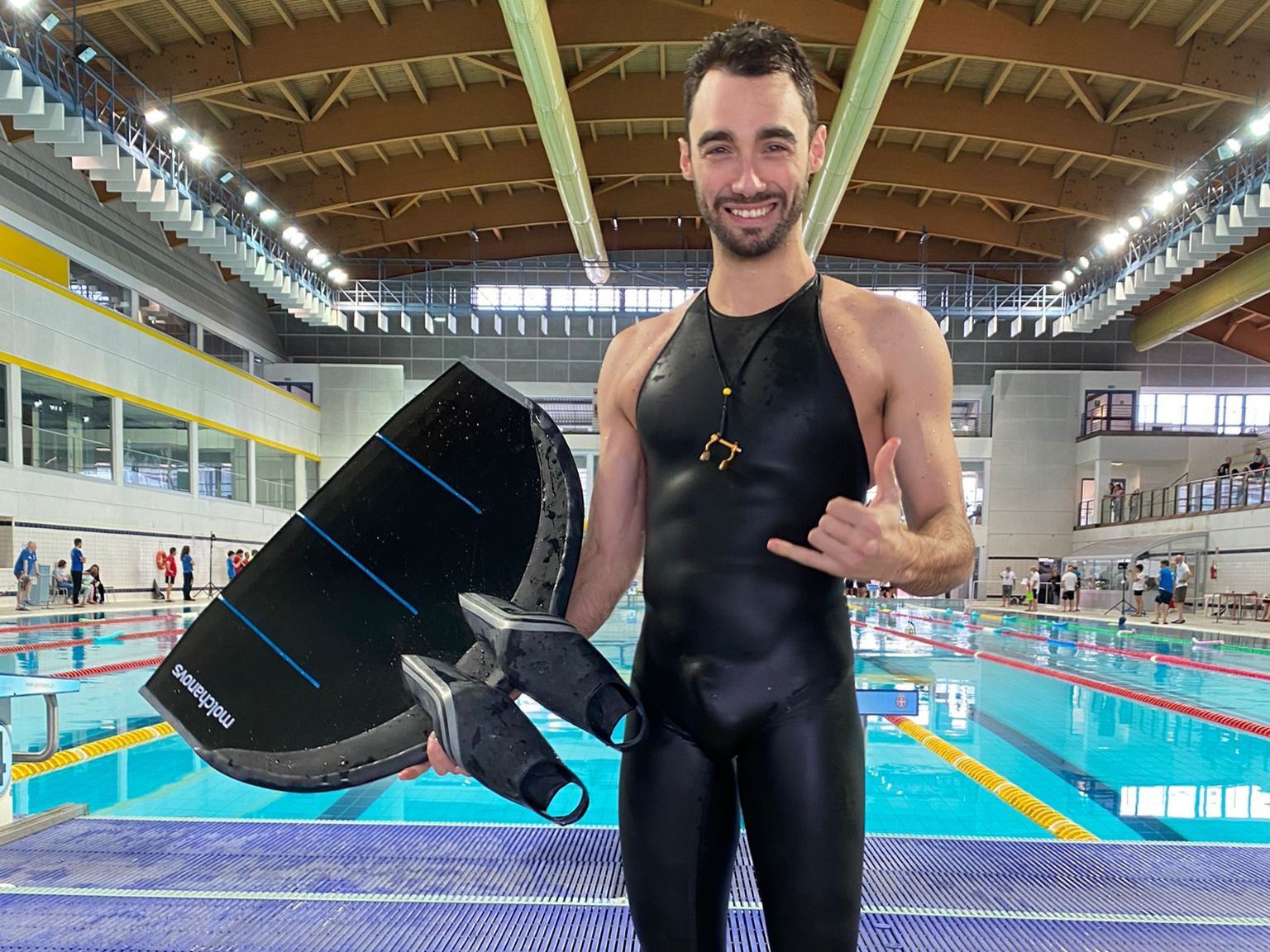 Angelo Sciacca is an Italian freediving athlete and instructor who has set 19 national records in apnea endurance. He won a silver medal at the 2018 CMAS Indoor World Championship, a bronze medal at the 2019 CMAS European Championships, and two silver medals at the 2021 CMAS Indoor World Championship in Belgrade.

Angelo fondly remembers his favorite game of retrieving objects from the pool floor at 5 years old. Several years later, he started competitive swimming, where he discovered he was capable of swimming twice as fast underwater as he could on the surface. He taught himself how to spearfish, but found that his knowledge was limited, which led him to take his first freediving course. To him, freediving is a process of continuous self-discovery where he feels 100% alive and learns to overcome his mental limitations.

In 2016, he became a freediving instructor and a competitive freediver, and a year later, he became a member of the Italian national team and competed in Apnea Endurance. Although Angelo continued to train and compete in both swimming and freediving, he found freediving more fulfilling and stopped competing in swimming to start finswimming instead. He enjoys training and competing in all indoor and outdoor freediving disciplines with endurance as his primary focus.

Angelo lives and works in Milan, where he trains in the pool during the indoor season and heads to Croatia and Catania, Sicily to train during the outdoor season. His current work is transferring his passion for water to students as an instructor in swimming and finswimming in the pool and as a freediving instructor in open water. His favorite thing to do outside of working and training is spearfishing, which he feels is the only truly sustainable and selective type of fishing. At times, Angelo loves just watching the underwater world, and at other times catches only what he can eat that day to share with his family.
---