Mexican Freediver Camila Jaber Talks Avatar: The Way of Water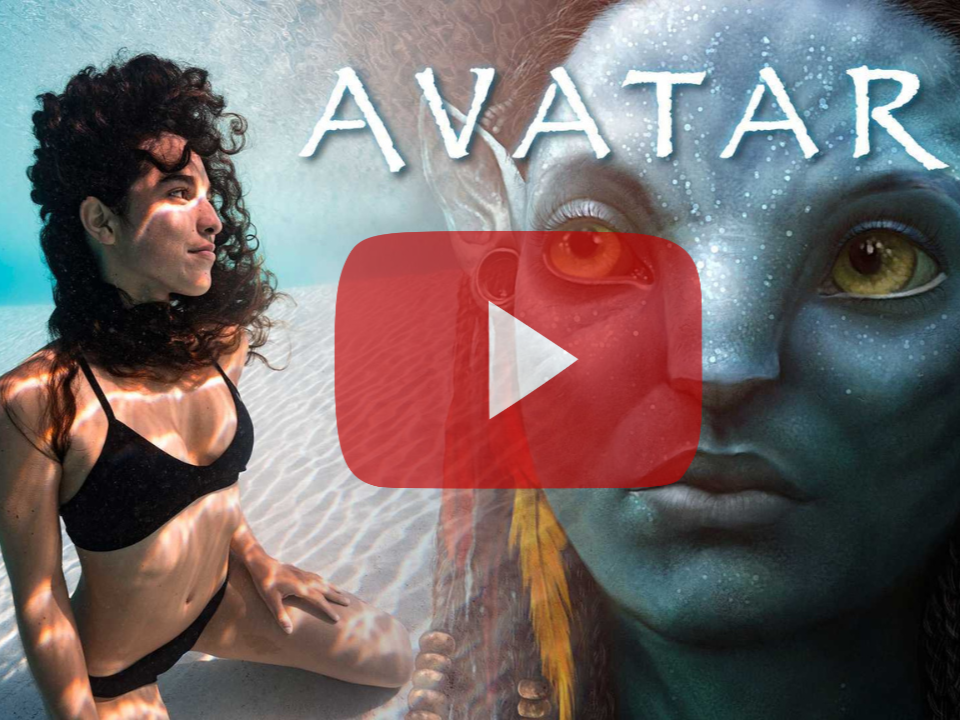 By Kristina Zvaritch
Mexican freediver and underwater stuntswoman Camila Jaber breaks down the two trailers for
Avatar: The Way of Water
, the first of four planned sequels to the 2009
Avatar
film.
Camila Jaber
is a Molchanovs Ambassador and currently holds two AIDA Mexican National Records in Constant Weight Bifins and Constant Weight Nofins:
82m (269ft)
in CWBT and
58m (190ft)
in CNF. With almost 10 years of freediving experience under her weight belt in the Mexican cenotes, she has also used her freediving knowledge and skills to work in television, documentaries, and films.
Key takeaways from the Avatar: The Way of Water trailers
A new environment for the Na'vi
While the first
Avatar
was set mostly in the jungle,
Avatar: The Way of Water
has way more water, coral, and kelp forests, along with new creatures that fly above and below the water!
Old characters have new families
Old characters reappear, but this time with new families and new complicated situations to conquer. You even see clips of younger Na'vi children trying out breath-hold diving!
Actors actually filmed underwater
In the trailers, you can see the realistic CGI of the Na'vi underwater - and it's more realistic than you think.
Avatar
actors actually filmed underwater and used props!
Underwater filming happened indoors
The filming for
Avatar: The Way of Water
took almost three years. And water scenes took place in...can you guess? A 900,000-gallon tank with a wavemaker!
Actors attribute freediving techniques to their breath-holds
Zoe Saldaña, who plays Neytiri, mentions that she can hold her breath for 5 minutes. However, it wasn't easy - she credits the techniques she learned working with world-renowned freedivers that trained Navy SEALs.
Mysterious white balls surround the actors in a photo
Does that photo of those white balls surrounding Kate Winslet, Cliff Curtis, Zoe Saldaña, and Sam Worthington have you confused? Those are actually white polymer balls used to diffuse the light for underwater scenes. They also (thankfully) allow the actors to come up for recovery breaths!
Avatar: The Way of Water
is set to be released on
December 16, 2022
. Are you holding your breath yet?
---