Press Release - Molchanovs Athletes Set 2 New Guinness World Records for Under Ice Diving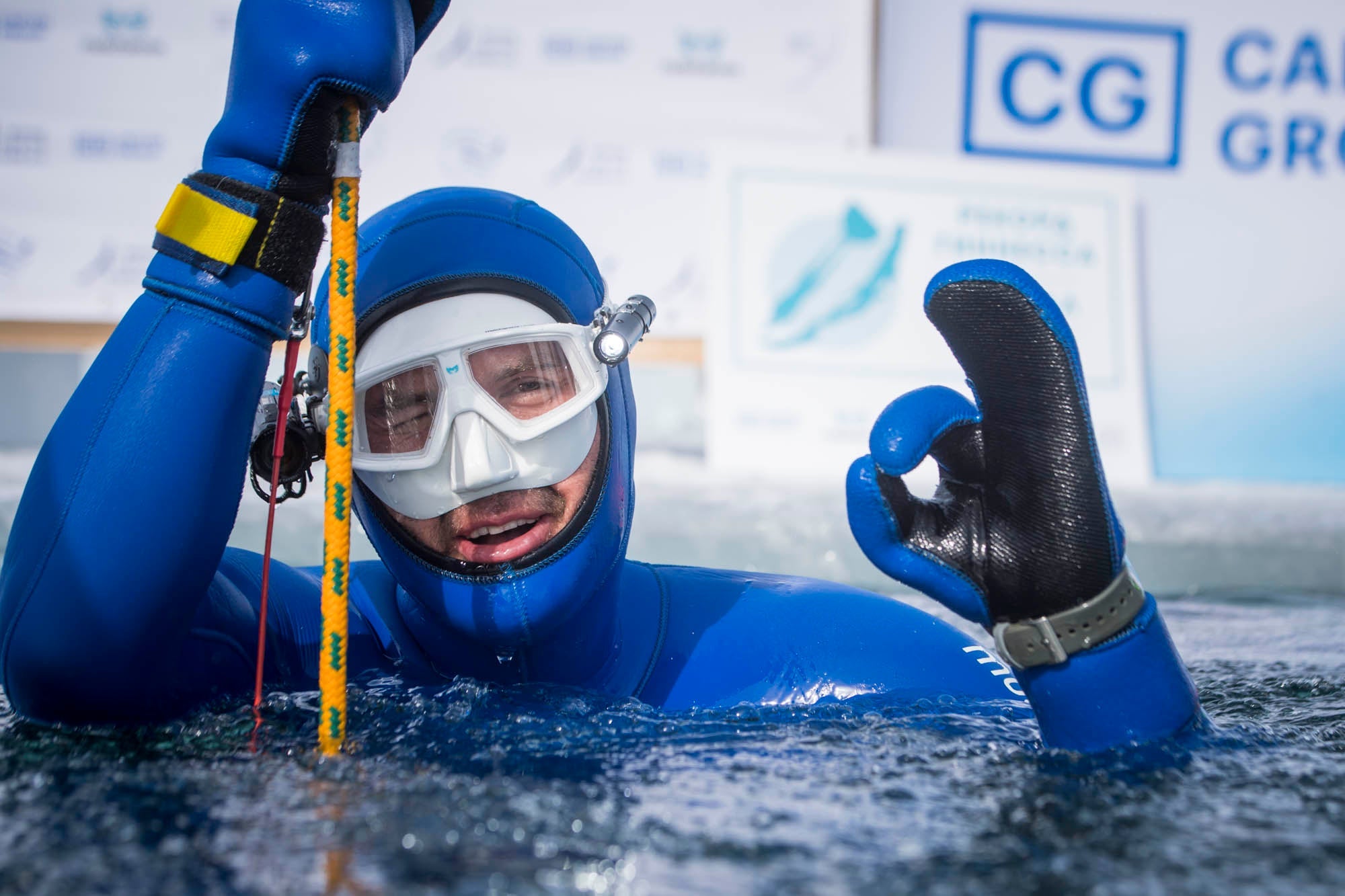 Alisa Root, Head of Marketing & Operations
marketing@molchanovs.com
molchanovs.com
Molchanovs Athletes Set 2 New Guinness World Records for Under Ice Diving
Lake Baikal, Russia, 19 March 2021 - Molchanovs athletes Alexey Molchanov and Olga Markina both set two new Guinness World Records for under ice diving in Lake Baikal, Russia.

On March 16th, Alexey dived 80m (262ft) below the ice with a monofin in a part of Lake Baikal called Snake Cove. The entire dive took him 2 minutes and 54 seconds. Alexey recently signed an agreement with the governor of the region, along with the Russian Freediving Federation, to develop the local freediving training infrastructure. His record is intended to highlight the importance of Lake Baikal and the ecological issues that the area is facing. He also holds the Guinness World Record for longest under ice swim with his 180m (591ft) swim below the ice of the Ameryevsky Dolomite Quarry with a monofin.
On
March 19th
, Olga dived 63.8m (209ft) below the ice with a monofin. It took her 2 minutes and 2 seconds. It was her first world record attempt, and although she was nervous, she feels that diving under the ice is very special and different from other dives, as only a small part of the cheeks has contact with water. Both athletes wore 7mm Molchanovs wetsuits, socks, and gloves for their performances to combat the freezing 3
°C (37°F)
water temperatures.
Although
Lake Baikal
is a UNESCO World Heritage Site and the deepest lake in the world with 1,642m (5,387ft) of depth, it is facing a multitude of environmental problems such as industrial pollution, agricultural run-off, and poaching, among other issues. "It is important to pay attention to Lake Baikal because it is critical to the whole world; it contains 22% of the world's surface fresh water. Two big problems are the industrial pollution and protecting the creatures inside, like the Baikal seal, from tourists so that the population stays healthy," said Alexey Molchanov, co-founder of Molchanovs.
Our mission at Molchanovs is to share our love of freediving with the world. We do this by cultivating the level of knowledge and skill of all freedivers, by building global and local communities that fuel passion for freediving, and by developing gear that provides the best freediving experience possible.
---