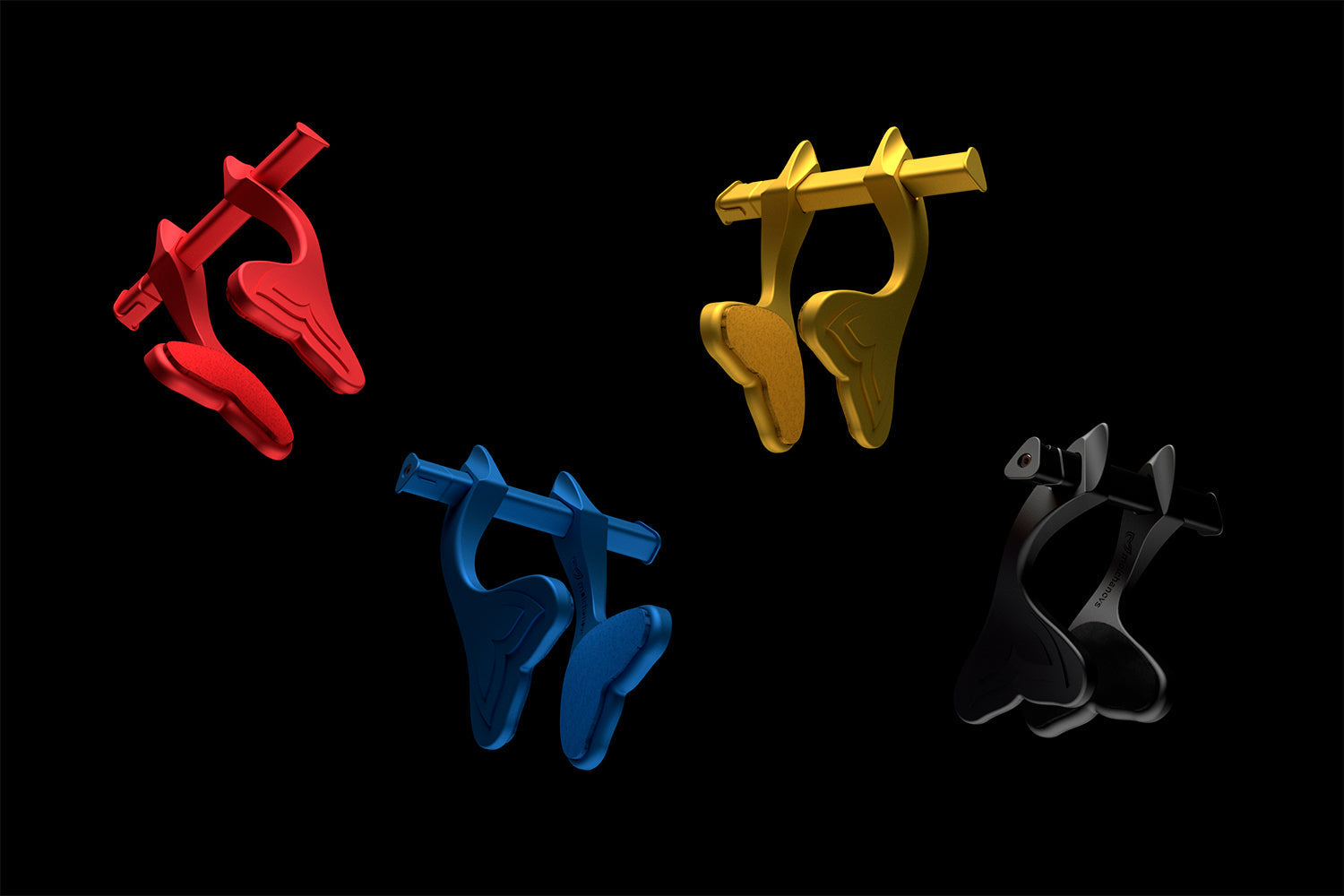 The A6063 is the most innovate nose clip on the market.
Moscow, Sept., 9—Molchanovs newest aluminum nose clip still has everything that you loved about the previous one with new innovations to make it even better. We have improved the comfort and precision of it by not having any teeth so it can be more safely secured in any position. The cable is also attached from the side and being 50% thinner, it gives a tighter compression while still looking tasteful.

Alexey and his team are always striving for the best. They also listen to their customers, instructors, and athletes, so they felt that the old nose clip could be improved upon. Through countless tests over the last two years in the lab, pool, and ocean Molchanovs has brought this nose clip to near perfection.

The issue with all nose clips is that they do not fit properly they are too tight or too loose. The cause of the poor fit usually comes from two things: the step mechanism and padding the doesn't fit secure. This is where our product has excelled and we have solved this issue.

"I was personally involved in all steps of development. We looked through all requests we got from our athletes and students. Then visualizing out next edge in design, testing performance, and comfort, I can say I am really proud of this little masterpiece. It also wouldn't be possible without our awesome team, my partner Chris and you, our freediving community." Alexey Molchanov

Our mission is to share freediving love with the world. We do this by raising the level of knowledge and skill of all freedivers by building global and local communities that stoke passion for freediving, and making gear that provides the best freediving experience possible.
Alisa Root, Head of Marketing & Operations
marketing@molchanovs.com
molchanovs.com
---