Molchanovs Instructor Crossover & Skill Upgrade - The Blue Hole, Dahab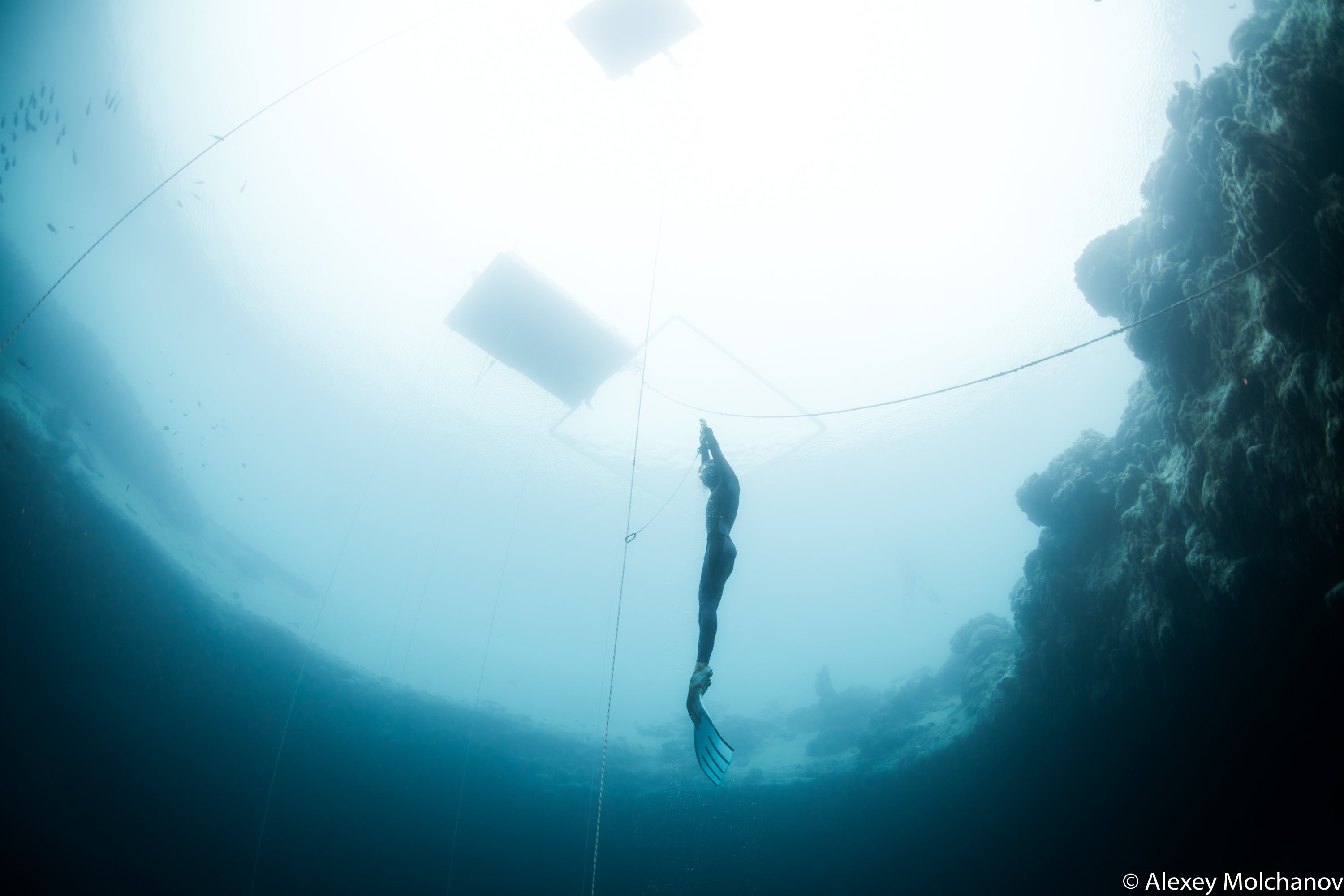 Signups for Instructor Crossovers to the most exciting system in freediving, the Molchanovs Freediving Education, are now open! This course will be taught in Dahab Egypt by World Champion Alexey Molchanov. Successful completion of the course will bring you into our newly launched freediving education as a Wave 2 Instructor. You can also train in the Base Training Community, a new global training community platform that will keep you connected with your students and help them to develop as freedivers.
Details
Location: The Blue Hole, in Dahab, Egypt
Date: 26-29 Oct 2018
Price: 300 EUR
Please note that the price does not include travel, accommodation, meals, or gear hire. It is recommended that you bring the following freediving gear:
Mask
1.5-3 mm wetsuit
Bifins
Monofin (optional)
Weight belt with weights
Lanyard
Requirements
If you are an active accredited freediving instructor from a recognized freediving education system (PADI, SSI, Apnea Academy, AIDA, etc), you may be eligible to participate in this Crossover course.
To be certified as a Molchanovs Wave 2 Instructor, you will be required to pass skill demonstrations, a written exam, be of appropriate character, and meet the following minimum performance requirements:
42m CWT
20m rescue + 50m tow
100m pool DYN / 75m open water DYN
70m DNF / 50m open water DNF
30m CNF
4 min STA
20m CWT within 35 seconds
Please note that these are minimum performance requirements and the expectation is that Crossover candidates should be able to meet those standards reasonably easily and with good form.
Registration
If you would like to sign up, please email a copy of your current instructor certification along with your personal bests in CWT, CNF, FIM, DYN, DNF and STA to education@molchanovs.com
To secure your booking, a nonrefundable 100 EUR deposit can be made. Payment will be arranged by either credit card, PayPal, or bank transfer.
If you require additional information, please email the above with your questions, and we will be happy to help!
---