Super Typhoon Rai: Molchanovs GoFundMe and Auction Results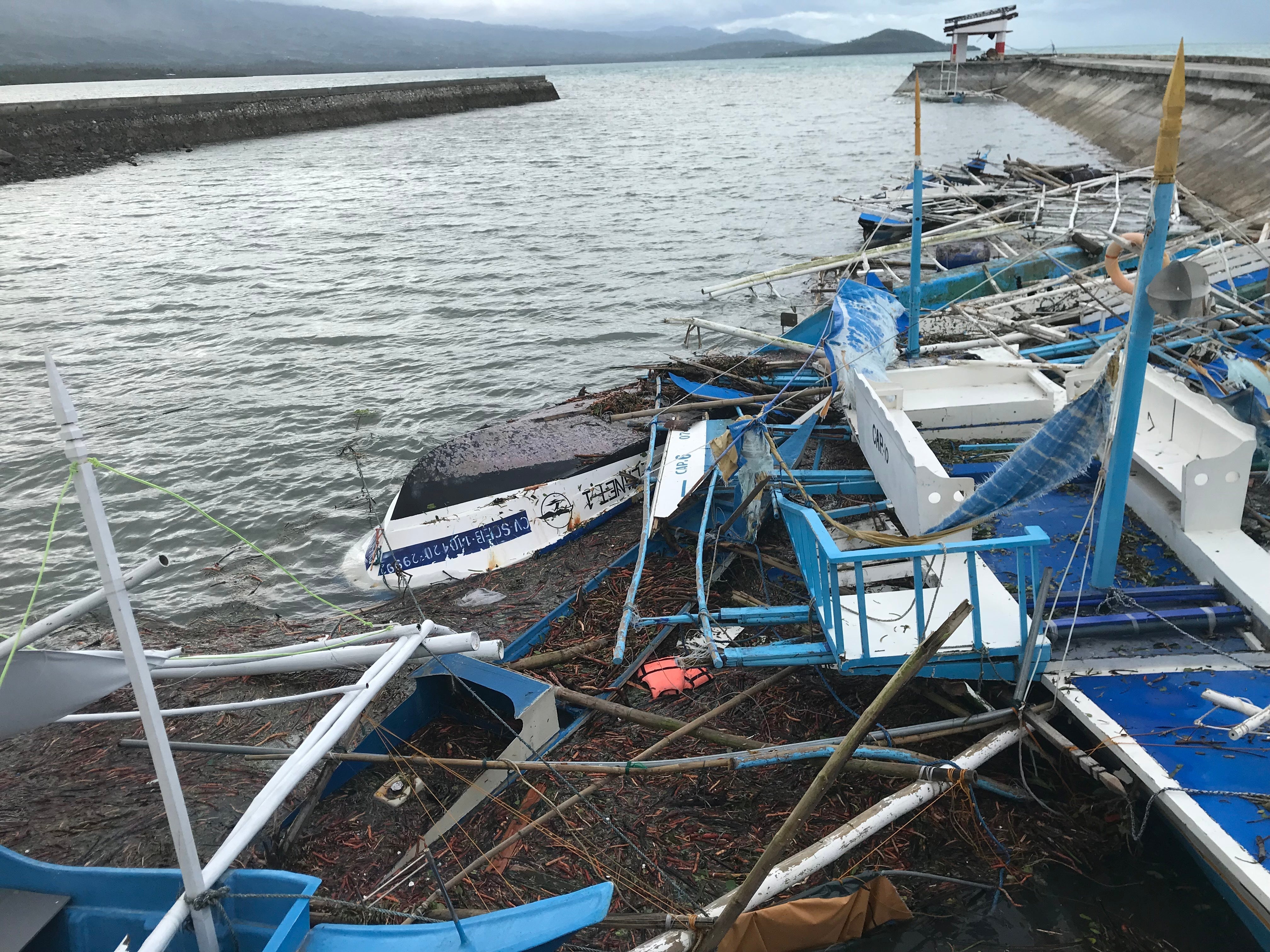 By Kristina Zvaritch
On Thursday, December 16th, 2021, Super Typhoon Rai made landfall in the Philippines, leaving destruction in its wake to countless numbers of Filipino homes and communities. The disastrous Category 5 typhoon reached sustained maximum winds of 195km/h (120mph) near the eye, and while rescue efforts continue to this day, at least 208 deaths have been reported so far.

We at Molchanovs were heartbroken to hear of the typhoon's devastating impact on the community and were also sorrowful to hear that some freediving schools were destroyed entirely. After receiving multiple messages from members of the freediving community asking for help, we initiated crowdfunding through a GoFundMe campaign and auctioned items donated by Molchanovs Ambassadors to assist the families, communities, and freediving schools impacted by Super Typhoon Rai.

We are proud to present the final results of all of the efforts made by our devoted freediving family.
Results
GoFundMe campaign: A$9,352 / US$6,615

Auctioned items and experiences donated by Molchanovs Ambassadors: A$10,924 / US$7,728

The total results of the GoFundMe campaign and auction (after fees): A$20,276 / US$14,343
Donations
The following donations have been made with the funds raised (after transfer fees):

Ramon Aboitiz Foundation Inc. (RAFI) - A$7,780 / US$5,509
Waves For Water - A$7,780 / US$5,509
Ocean Bluex Freediving - A$1,571 / US$1,112
Freediving Planet - A$1,571 / US$1,112
Freedive Academy Panglao - A$1,571 / US$1,112
RAFI
RAFI is currently providing emergency relief to Cebu, Bohol, Negros Occidental, and Southern Leyte. They activated their emergency operations center before Super Typhoon Rai arrived in the Philippines and began relief operations the day after the typhoon made landfall. The donations they receive are used to provide relief packs and shelter kits to affected families. You can follow them on Instagram here.
Waves for Water
At the time of this writing, Waves for Water has deployed 3,819 water filtration systems to remote communities affected by Super Typhoon Rai across 12 provinces. Further donated funds are being allocated to long-term solutions focusing on water, sanitation, and hygiene (WASH) to complement recovery and rebuilding efforts. You can follow them on Instagram here.
Freediving Planet
Freediving Planet will use the funds received to fix their school's boat and place a deposit for a new engine.
Freedive Academy Panglao
Freedive Academy Panglao will rebuild their outside sitting area and bamboo canopy, which was used for equipment storage, workshops, courses, master and base trainings, meet-ups, yoga, stretching, and dinner parties.
Thank you
We want to give a huge and heartfelt thank you to all those who generously donated and shared the GoFundMe and auction campaigns on their social media. Without your efforts, kindness, and devotion to helping, none of this would have been possible.

We would also like to say a special thank you to the following Molchanovs Ambassadors for donating their time, effort, and items to the cause:

Daniel Arias
Rami Bladlav
Matthieu Duvault
Thibault Guignes
Nico Guzman
Nusy Horvath
Camila Jaber
Mirela Kardašević
Vitomir Maričić
Olga Markina
Alexey Molchanov
Mai Morimura
Adam Stern
Maria 'Wei' Zosa

If you would like to continue to help, we encourage you to donate directly to RAFI, Waves for Water, or other registered charity organizations.
---