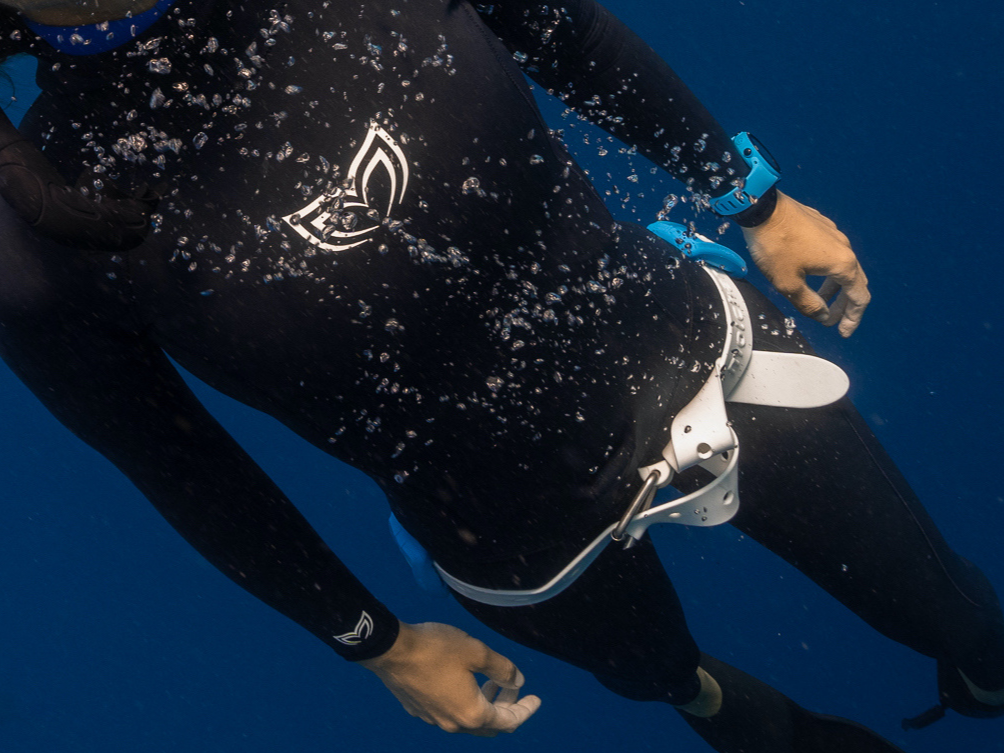 Molchanovs International Suspends Gear Sales within Russia
In the wake of the devastating war in Ukraine, we at Molchanovs International express our heartfelt and most sincere sympathy for all those affected by the ongoing crisis. Our thoughts are with Ukrainians, others affected by the war, and those who are bravely providing support.
As a result of the current situation in Ukraine, we want to take a moment to announce some changes being made going forward. We would also like to answer a few questions we have been receiving recently from customers, students, instructors, and dealers regarding how Molchanovs International operates as an international business, how and where our gear is manufactured, and the process behind our education and training system.
The first announcement is that there will be a change in leadership. While Molchanovs International has always been a Singapore incorporated company, many view it as a Russian company while Alexey Molchanov stands at its head as CEO. Alexey understands this perception, which is why he has decided to step down from his position and asked Molchanovs International Co-founder and founding CEO Chris Kim to step back into his former position as CEO. Chris has accepted and will lead from the Singapore office, and Alexey will remain to oversee the gear development and operations (in particular the transition of the gear production out of Russia) and a member of the Movement Board. The leadership team will now consist of Chris, Alisa Root from Germany, the international education team, and Movement Board members such as Adam Stern, Thibault Guignés, and Vitomir Maričić.
Secondly, effective immediately, in protest to the war, we are suspending the sale of gear in Russia and shutting down
www.molchanovs.ru
until further notice. Additionally, although most of our gear is produced outside of Russia, certain products are made inside Russia. We are moving investments and production with the aim of producing over 90% of our gear outside of Russia by the end of the year.
We would also like to announce that we have matched the almost $6,000USD donation that our beloved freediving family has collected for the United Nations Refugee Agency (UNHCR) Ukraine Emergency. This brought the total donated amount to just under $12,000USD. UNHCR works with the authorities, the UN, and other partners in Ukraine in providing humanitarian assistance to displaced Ukrainians. We want to take this moment to thank our generous and giving freediving family for coming together and supporting those in need during this crisis.
As the situation develops, we will continue to monitor events that may impact our employees, customers, and freediving family. We hope for a speedy resolution and peace above all.
About Molchanovs International
How is Molchanovs International structured?
Molchanovs is a Singapore incorporated corporation.
Where are Molchanovs International offices and warehouses located?
Molchanovs International has offices in Singapore and Moscow, with warehouses or logistics partners in Singapore, Moscow, China, and the U.S.
Where are Molchanovs International local and remote teams located?
Molchanovs International has remote teams located in every part of the world: Singapore, Germany, the U.S., Russia, Czech Republic, Taiwan, Malta, Australia, China, Indonesia, and Brazil, among others.
Where does the money from Molchanovs Education go?
All the funds from gear purchases and education membership dues come to Molchanovs International.
What country does Molchanovs International pay taxes to?
Molchanovs International pays taxes in Singapore, where we are registered and incorporated.
About Molchanovs International Gear
Where are raw materials and parts sourced from?
Raw materials and parts are sourced from Italy, Greece, Turkey, Moldova, Japan, Taiwan, China, and Russia.
Where are items produced and assembled?
Items are produced and assembled in Russia, Cambodia, and China.
Will I be able to order all of the current Molchanovs products?
Yes, anyone outside of Russia can order the full range of Molchanovs products. We are closely monitoring shipping carriers and the overall shipping situation to make sure that there will not be disruptions or delays in deliveries.
About Molchanovs Freediving Education and Training
How does the team behind Molchanovs Education work?
While the Molchanovs Freediving Education System is based on Natalia Molchanova's education system, which she developed in Russia, authors, contributors, editors, proofreaders, and leadership are located around the world. These members include the international team and Movement Board members such as Adam Stern, Thibault Guignés, and Vitomir Maričić.
Contact Us
If you have any other questions or want to know more about Molchanovs International as a company, please get in touch with us at
info@molchanovs.com
, and we will be happy to answer your questions.
---
1 comment
---
---