How Molchanovs International Supports Freediving Competitions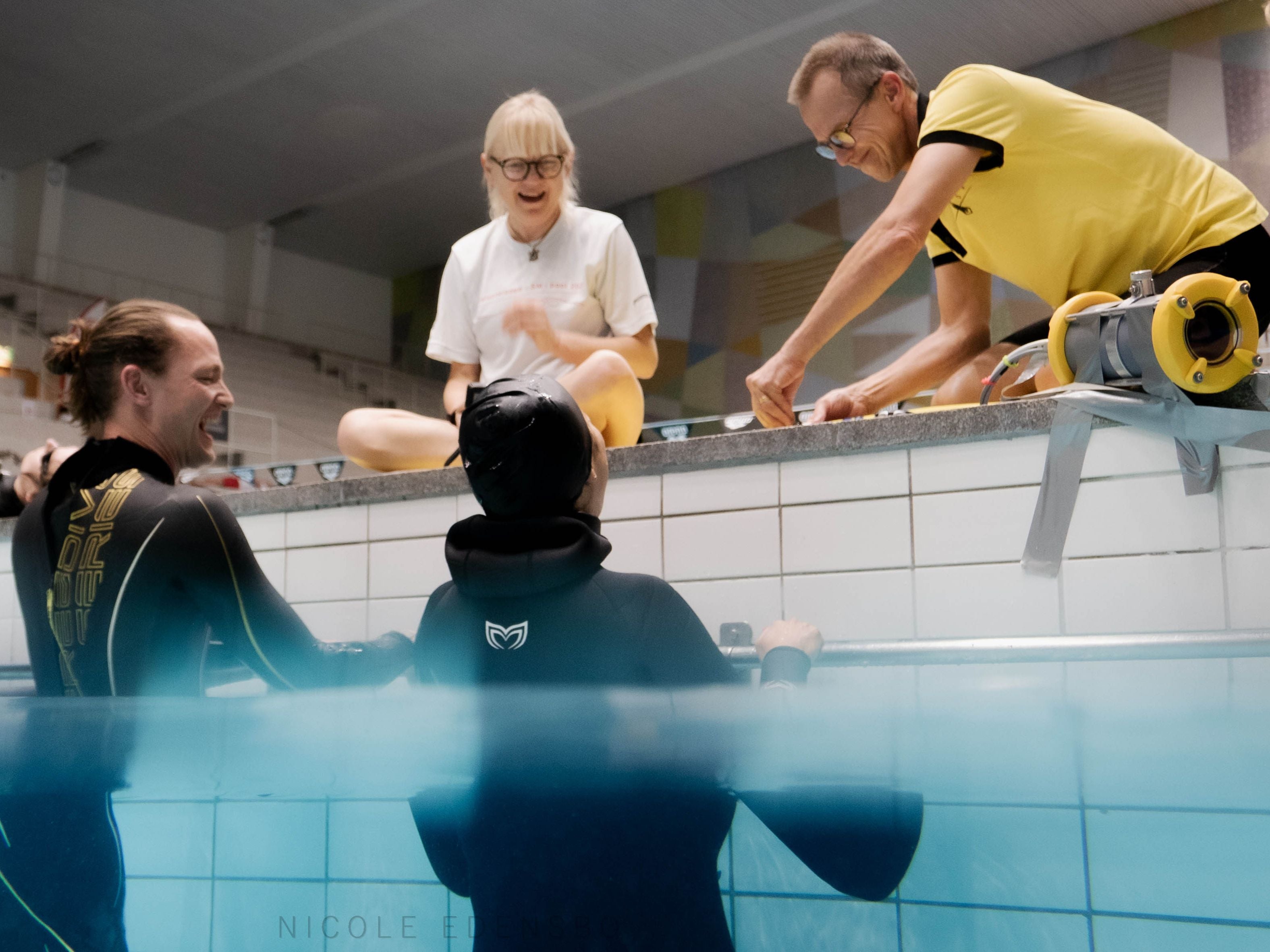 By Kristina Zvaritch and Asja Kleschevnikova
Did you know that Molchanovs International supports freediving competitions?
While freediving as a way of life goes back hundreds of years, official freediving competitions have only been around since the 1970s. And as freediving grows in popularity, competitions naturally get more popular, too! As a solely freediving organization that provides gear, education, and training, Molchanovs supports competitions to help develop freediving as a sport and grow the freediving community by helping people learn about it.
Molchanovs supports two types of competitions: local competitions and international competitions, including World Championships.
Local competitions
Amateur competitors must start somewhere, and they usually start at a local competition! Molchanovs supports local competitions by providing financial support for the organizers, welcome gifts for all the athletes, or vouchers for the winners. This way, first-time competitors can meet the brand that produces premium freediving equipment and start or grow their competitive gear collection.
Below is a list of local competitions taking place in 2023 with the support of Molchanovs.
Type: Pool
Date: 26 February 2023
Location: Innsbruck, Austria
Instagram: @aida_austria_
Date: 4 - 5 March 2023
Location: Rijeka, Croatia
Type: Pool
Instagram: @adriatic.freediving
Date: 31 March - 4 April 2023
Location: San Francisco, Camotes, Philippines
Type: Depth
Instagram: @thibault_guignes
Date: 8 - 9 April 2023
Location: Jeju Island, South Korea
Type: Pool
Instagram: @aidakoreaorg
Type: Lake Depth
Date: 12 August 2023 (or 19 August 2023)
Location: Achensee, Tirol
Instagram: @aida_austria_
Date: 28 - 29 October 2023
Location: Budapest, Hungary
Type: Pool
Instagram: @noxygenapneaclub
Type: Pool
Date: 21 - 22 November 2023
Location: Maria Enzersdorf, Austria
Instagram: @aida_austria_
Do you want to organize a local competition?
If you want to organize a local competition and would like to request support from Molchanovs for 2024, click here to access a survey. Show us your passion by telling us what you need and why we should support a competition in your area. In December 2023, we will prepare our next year's budget and let you know if we can support your event by e-mail. We can't wait to see what you have in mind for the future of freediving!
International competitions
Molchanovs also supports popular international competitions and World Championships by providing competition reports that tell the world all about freediving, the competitions themselves, top athletes and their performances, freediving history, and world records. These reports are meant to bridge the gap between freedivers and popular culture and serve as an inspiration for people to try freediving.
Prestigious international competitions
In 2023, Molchanovs will also provide reports for the following competitions:
CMAS World Freediving Indoor Championship 2023
30th AIDA World Championship
Vertical Blue 2023
CMAS Freediving Depth World Championship 2023
31st AIDA World Championship
As the first of these competitions approaches, a series of articles will be published to familiarize you with terms used in freediving competitions. Stay tuned and you'll be watching competition broadcasts and reading competition reports like a pro!
---