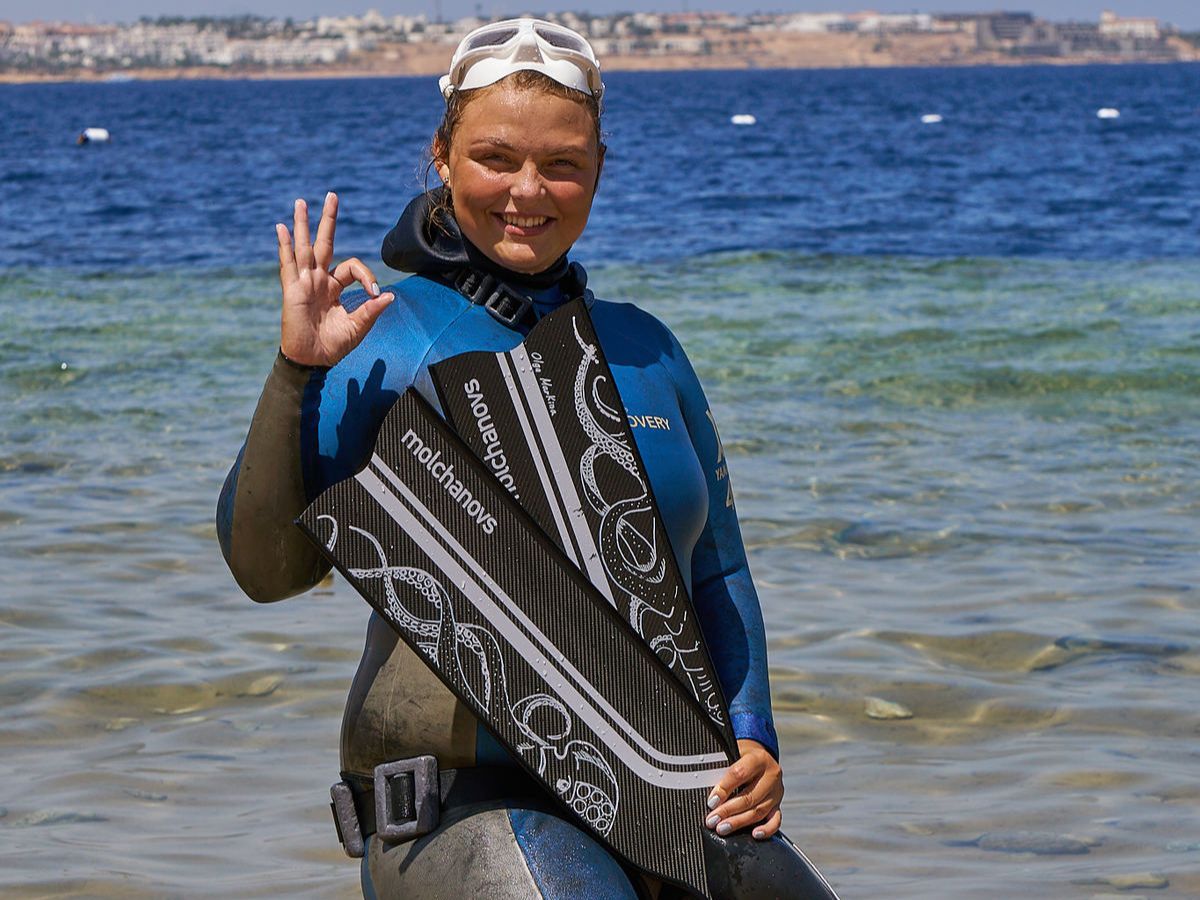 Olga Markina all her life swim under the water, but learned about freediving at the end of 2015. The nineteen-year-old student of the Faculty of Architecture immediately decided to try her hand at freediving.
In 2017 Olga took part in her first competitions and won the Russian championship. After her first competitions, Olga could not gave up sports.
In 2019, at the World Championships in Honduras she set two national records with monofin (82 meters) and bi-fins (70 meters).
In 2021 Olga set new Guinness World Record in underice freediving. She dove 63,8 meters under the ice of Baikal lake, Russia.
Today Olga is engaged in her training and teaches others to dive.
---